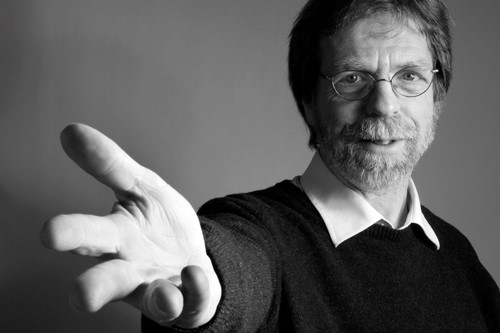 I was born in Utrecht in 1952 and studied lute and guitar at the conservatories of Utrecht and The Hague.
I've always been composing, but that really started to take shape during the inspiring lessons of Daan Manneke at the Amsterdam Conservatory. And working extensively with the very inspiring choir director Fokko Oldenhuis deepened my love of writing for choir.
I wrote many compositions for chamber choir, which were often performed by one of Fokko's many choirs, as well as by the Nederlands Kamerkoor, Cappella Amsterdam and Studium Chorale. My other works include the children's opera 'Hans en Grietje', tango music written for the ravishing accordion duo Toeac and the rythmic 'Beat' written for pianist Ralph van Raat.
For me, the most important drivers for composing are communication and emotion. I want everyone to feel what I am talking about in a composition. That is why I love to write for the human voice.
I also feel at home in folk music where emotion and musical energy often go hand in hand. And I'm excited about combining Eastern and Western instruments and techniques in my latest works.
Like many people, I am touched by the spirit of the times with its terrorism, war and refugees. You can hear that resonate in my recent works.